Drawings for an experimental sand chamber with a 15×26-inch working area.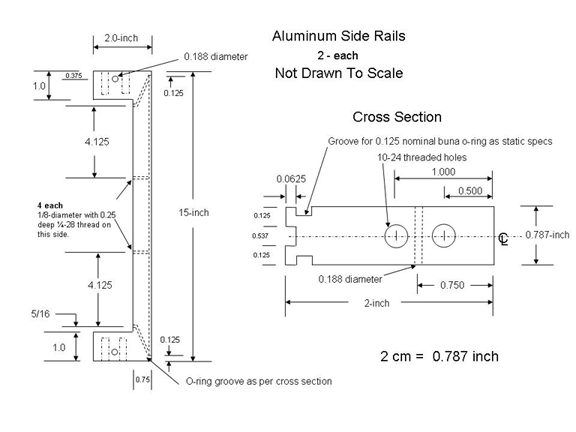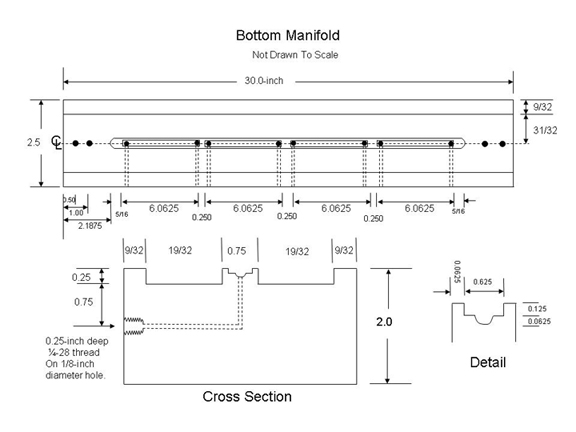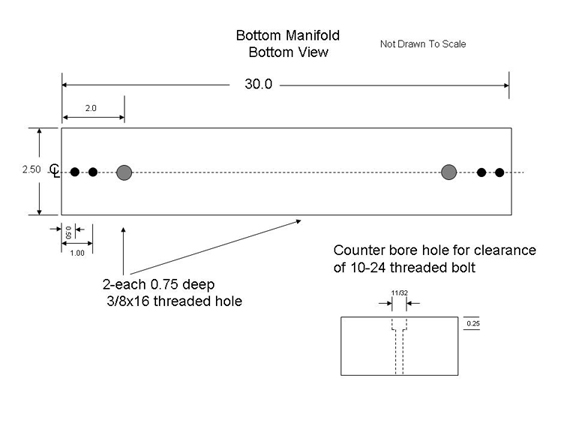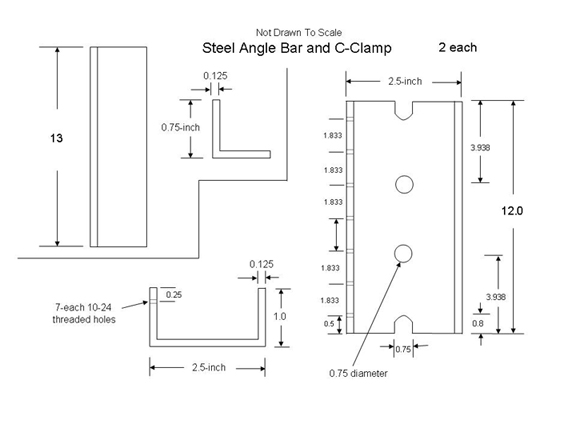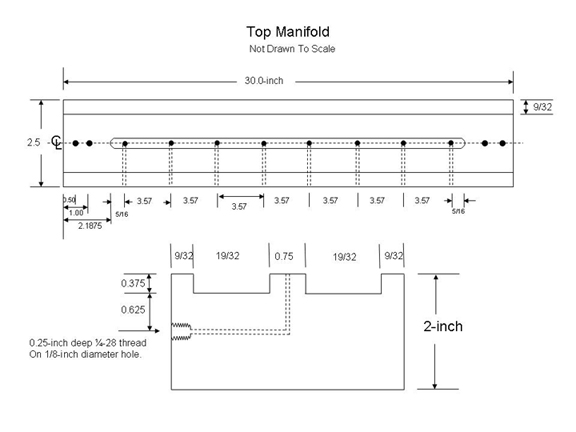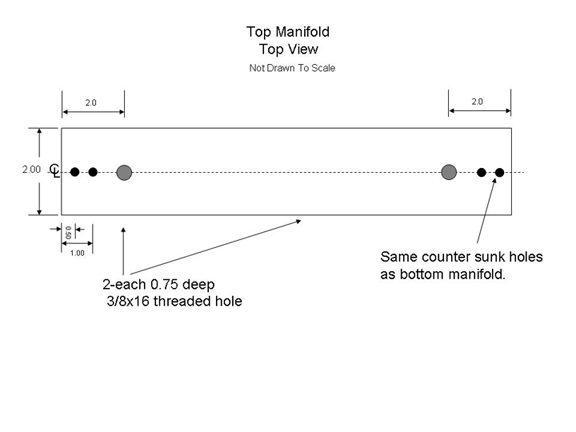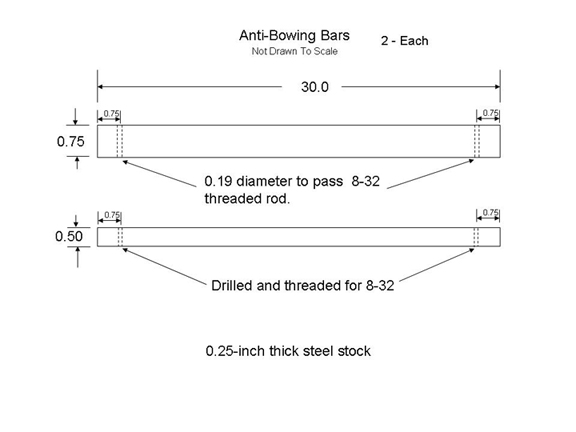 Working area from top to bottom of glass = Total glass length – 2x(5/8)" due to expansion bar,
Length of top and bottom manifold = horizontal working area +4″ due to side rail structure.
Angle bar length = 2 inch less than length of glass.
C-Clamp length = 1 inch shorter than angle bar.