Modeling Flow and Concentration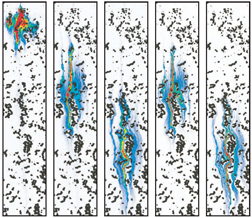 Solute transport experiments performed in an engineered glass fracture are modeled using particle tracking though a three dimensional velocity field. The velocity field was generated using the measured fracture aperture and entrapped air geometry. The first three images are experimental data and the last two are model realizations.
Detwiler, R., H. Rajaram, and R.J. Glass, Solute transport in a partially-saturated variable-aperture fracture, Geophysical Research Letters, 29/8/10.1029/2001GL013508, 2002.
Characterizing Relative Permeability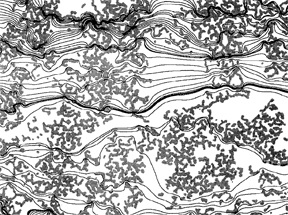 Entrapped Phase Dissolution